Weddings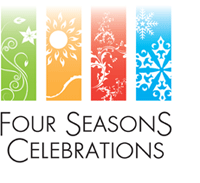 An Award Winning Wedding Officiant, Rev. Mary McCandless, delights in helping you create a memorable wedding ceremony that captures the true essence of your commitment to each other.
An open and engaging personality, Rev. McCandless exudes caring, warmth and a sense of calm, welcome at any wedding celebration and is perfectly comfortable performing all kinds of weddings, for all kinds of couples, including same sex, inter-faith or multi-cultural. "All you need is love."
Wedding ceremonies are as different as the couples celebrating. Rev. Mary listens and hears your unique wants and needs and strives to make every celebration perfect for those involved.
Many people now are looking for a more personal and customized approach to sharing important experiences. Smaller, more intimate wedding services shared with very special family and friends are becoming more and more common.
Whether you are considering elopement, a Civil ceremony, a "Keep it Simple" small wedding or a Cheap & Cheerful celebration in your Grandmother's living room or backyard, a traditional Church, Non-Denomination or Spiritual wedding, through her gentle and welcoming presence, she brings a sense of spirituality and joy to every service. Your wedding should be exactly what you want it to be.
Want to invite a family member or friend to participate or conduct the ceremony? Rev. Mary will assist you in making this memorable "for the right reasons" and legal. Want to get married in Aruba? She will happily provide you with a Pre or Post Destination Wedding Ceremony. If you want to get married in Hawaii, she will probably go with you.
If you are planning a Destination Wedding here in Ontario, Skype is an excellent way to prepare for your wedding. Couples from across the pond have found confidence and reassurance that their wedding will be exactly what they want it to be, reflecting their personal views.
Commitment ceremonies or Vow Renewal ceremonies, which require no legal documents, can happen just as easily under Reverend Mary's guidance and will still be heart-felt and meaningful.
"Despite all of our differences, love is what we all share. It's the great unifier, our one universal truth. No matter who you are, where you've come from, what you believe, I know this one thing to be true: love is what you're doing right. Be proud of your love and hold on to what brings you joy."
Contact Mary@FourSeasonsCelebrations.com or by calling 905-377-8585 or 1-855-466-9570 (Toll-Free) for more information or to schedule a personal consultation in person or through Skype, Zoom or Facetime.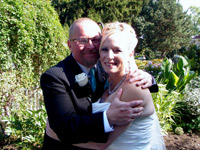 It was a pleasure having you conduct our ceremony. It felt as if we knew you for years. You made our day very special. People were asking me afterward if we knew you because they felt the warmth.
Shelley & Dave
We were absolutely delighted that you helped us on our big day, and so very much appreciate the thoughtful, centered presence you brought to us at the ceremony. You created magic with your words and energy. It was a joyous, magical day.
Keith & Sharon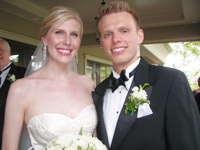 Thank you so much for marrying us and for making our wedding ceremony exactly what we hoped it would be. Our guests were so complimentary of everything about the ceremony, particularly how wonderful you were! Any couple would be lucky to have you performing their marriage ceremony.
Alison & Mark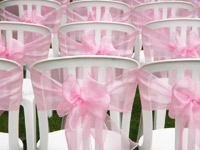 We just wanted to thank you for all of your help on Saturday. Many of our guests (our families especially) commented on how much they enjoyed the ceremony and how special your words were. And I especially appreciated your help before the ceremony...your encouragement really helped put me at ease!
Caitlin & Blaine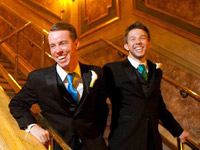 THANK YOU again for officiating our wedding! It was a perfect ceremony and we couldn't be happier with how it went. So many of our guests came up to us and asked where we found you. They thought you were outstanding... and we couldn't agree more!
Jason & Paul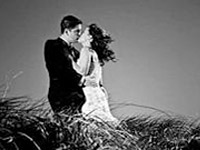 Mary McCandless has a loving energy that emanates from her and envelopes those around her. We were looking for someone with a soft approach, someone who would listen to our needs and someone to calm our nerves the day of the wedding! Mary did all of these things and more. We would recommend Mary to any couple, especially those who appreciate the power and rareness of divine spiritual connection.
Samantha & Matthew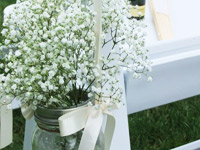 Mary was a *dream* wedding officiant. She oozes warmth, from the first time we spoke to her, it felt as if she was an old family friend! At the ceremony, she managed to tread perfectly the line between doing everything we asked of her, adding in touches that we absolutely loved - as did our guests, whom she managed to make both laugh and cry! I really can't recommend her highly enough.  We feel so lucky to have had her there on our special day - she made it more special than we could have hoped for.
Marsha & Paul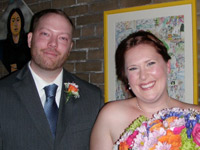 You were absolutely fantastic! You made the day all about what Adam and I wanted, and were so kind and reassuring on the day of the wedding! I am so happy to have met you and to have you at our special day! You were so helpful in navigating how to make a ceremony personal to us!  The service was amazing. Thanks again!
Leah & Adam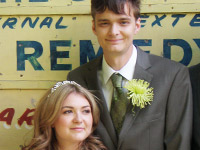 Mary was absolutely fantastic! We have been recommending her to everyone we know who's getting married. 
Jennifer & Michael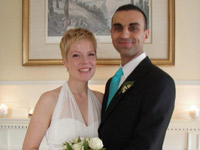 Mary McCandless met and exceeded our expectations. From the very first minute we met she was kind and warm and very lovely. She wrote the perfect ceremony for us and everyone loved her. Mary was very friendly and also very helpful. She assisted us through every step of the wedding/ceremony and was wonderful with all our guests. Everyone commented about how great she was and how she was the perfect person to perform our ceremony. 
Hanna & John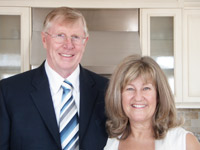 Mary McCandless was a warm, kind and understanding Officiant, I would recommend Mary to anyone who wants to have a special ceremony. She is a wonderful person and professional.  It was a seamless process from beginning to end.
Mandi & Bob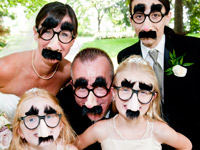 Darin and I both wanted to thank you so much for the beautiful ceremony you performed for us. Although we were technically already married, we both felt very moved and are so happy that we decided to have the second ceremony with our family and friends and having you perform it in the manner which you did was wonderful and very touching so Thank You!! 
Deborah & Darin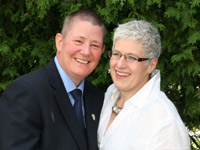 What an amazing day! Thank you so much for being a part of our special day, joining our two hearts together. It is interesting to feel the new vibration of my body and how when I now hug Vicki I can feel her heart even more. It is like it is reaching out of her chest. You are such an amazing spirit, we thank you and love you for sharing your blessing with us.
Carrie & Vicki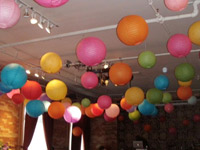 Mary, you didn't meet our expectations, you exceeded them!  Thank you, thank you, thank you for the part you played in our wedding.  I felt that the room was humming with love and positive energy, and you certainly accentuated that. Thank you.
Vanessa & Andrew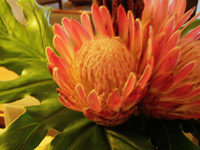 Mary McCandless made us feel very comfortable. She has a very gentle side and really helped us to stay calm during the ceremony. Even though she met us only briefly, we felt that she was able to personalize the ceremony to ensure it was meaningful to us. Our friends loved the way she conducted the ceremony. She has an engaging way of speaking and a genuine caring illuminates from her when she officiates. 
Joanne & Sam
You were a pleasure to work with and your professionalism and kindness helped us enjoy our night to the fullest.
Brian & Leslie
We both wanted to drop you a friendly note of thanks for being our Christmas Day angel! We couldn't have asked for it all to go any smoother and I know that Christmas will never be the same again for any of us!
Karen & Chris
We want to sincerely thank you for everything. You were the perfect part of our perfect day and we absolutely loved our ceremony, as did our friends and family. You have this wonderful quality about you of making those around you instantly comfortable with your presence and it made it that much more special.
Danielle & Jordan
I just wanted to thank you so much, you were wonderful!! We were so happy that we picked you to do the ceremony for us. I would highly recommend you to anyone getting married. 
Julie & Greg
Mary, you more than met our expectations. We couldn't have asked for anyone more perfect.
Neil & Derek