Performance Reviews
"What a night!  You were fabulous!  Everyone had such a fun time which was great!  I appreciated your time and effort – amazing these "musical theatre" performers! "
Marlene Smith, Producer
"You amazed the audience with your talents and we received incredible feedback on your performance.  Worthwhile events like this not only directly help the community, they also give us an opportunity to enjoy an evening of excellent entertainment." 
Tammy O'Dwyer, St. Stephen's Community House
"Congratulations on the magical quality of your performance in "Lilacs in the Snow" in Oakville.  With no lighting illusions and few props, you created dramatically, another era and a remarkable survivor." 
A. McNaughton-Daglish, Kensington Place
"Her enthusiasm, creativity, and most of all tremendous talent, gave everyone the opportunity to experience a truly professional production. We all sang along, we laughed, and sometimes we even shed tears at the beauty of the performance."
Sandra Callery, President, CHICA-Canada
"She is an elegant, powerful, artist who weaves material together into a swirling performance that shoots like adrenaline to heart."
Minneapolis Star-Tribune

"Mary's performance is consistently a moving experience for all who hear her. Her energy and sincerity matched with her professionalism and great voice means a magical evening. I whole-heartedly recommend her."
Rev. Dr. Brent Hawkes, Metropolitan Community Church of Toronto
Music & Album Reviews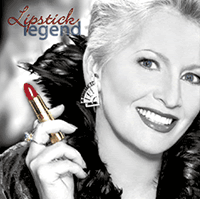 photo by
Korby Banner
"This intriguing selection combines standards like "When I Fall In Love" with a lot of unfamiliar material, including a pair of winning tunes by local songsmith, Harry Lewis. McCandless has a nice balance between empathy and edge that constantly earns your attention."
Richard Ouzounian, Toronto Star
"I am honoured to have your heartfelt, beautifully sung, passionate performance of "We Can Be Kind" out on CD. Especially at this time in world events, that's the song I most want to have out there."
David Friedman, Composer/Lyricist
"She gets a vocal trio and ukulele backup on the delicious 'Chocolate,' a song in which the singers' devotion to the dark treat becomes almost erotically hilarious." read all
Chet Williamson, rambles.net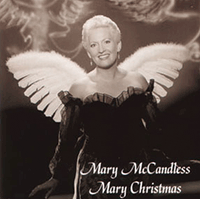 photo by
Korby Banner
"I am not a Christmaser by nature. On more than one occasion I have suggested that it be dropped for a year or two — get it right, and then, start all over again. But, having listened to Miss Mary's CD — do not be alarmed if you come across me on the TTC, in July, singing selections from it. It is the Prozac of seasonal CD's!"
Tom Kneebone, Director, Smile Theatre Company
"Mary Christmas is a perfect Christmas album." read all
Chet Williamson, rambles.net
"While this CD spins, it spins you around. McCandless' versatility is the hallmark of the CD." read all
Jackie Dubbe, DuPoint columnist, FocusPOINT Newspaper. Minneapolis, Minnesota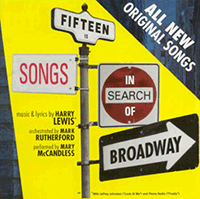 "Attention must be paid" (Death of a Salesman). I wouldn't care to wait for the demise of Harry Lewis for his music to be recognized.
Lewis wrote all the lyrics and music on this CD. The clever orchestrations and the lovely voice of Mary McCandless bring to us music we have waited to hear for too long. When you listen to "If I Could Be", "What Did I Know?", "I Want You For Christmas", or "A Place Where I Belong" (just four of these fifteen good songs), you will perhaps think as I do that we have a great talent in our midst.
The unique point of this music is that it is singable, hummable. Like the good old musicals. A good one."
Eleanor Koldofsky, The Listening Post