Funerals ~ Memorials ~ Life Celebrations for people and pets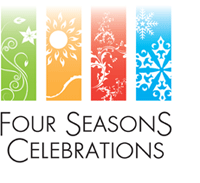 Reverend Mary McCandless, a Spiritualist Minister, officiates for funerals, memorials and other important Celebration of Life events.
"My work is to provide comfort and support for family and friends, respectfully, while commemorating a valued life, in whatever individual style they want and need, as well as to inspire and uplift those who attend."
Ceremonies can have some or no religious content. "We are all individuals with unique qualities, personalities, relationships and lives."
With a qualified Funeral Celebrant like Rev. McCandless, clients can be confident in the guidance provided when deciding the type of funeral ceremony, music, poetry, tributes and readings. Clients are also welcome to participate during the ceremony as much, or as little, as they wish or it can be created and presented as a tribute on their behalf by Rev. Mary.
"My approach is to offer clients the ability to say farewell to someone who was important to them, in their own way." Her personal beliefs, values or faith, don't come into the equation. What you desire is what she will work with you to create.
An open and engaging personality, McCandless exudes caring, warmth and empathy. She listens and hears your unique wants and needs, and strives to make every celebration perfect for those involved. Through her gentle and welcoming presence, she brings a sense of spirituality and joy to every service whether it is a civil (non-religious), spiritual or religious funeral.
Contact Mary@FourSeasonsCelebrations.com or by calling 905-377-8585 or 1-855-466-9570 (Toll-Free) for more information or to schedule a personal consultation in person or through Skype, Zoom or Facetime.
We also wanted to say thank you again for a lovely service in honour of our sweet Helen. It was a beautiful ceremony. We really loved the key messages and the sentiment you expressed throughout. Though it was an incredibly difficult day, your beautiful words brought hope and light. We're so grateful that you were part of our day.
KM
As I get older, I attend more and more funerals and memorials but never anything like your service, it was the crowning glory to a life well-lead.
KL
Firstly, I want to say thank you for how spectacular you were in helping to make our family anniversary celebration for my Uncle and Aunt. Everyone was touched by your wonderful spirit and how well you spoke of a loving 40 year relationship. The family memories you helped create make me smile every time I think of them. I would also like to extend my thanks once again for your following service at my Mother's memorial last week. We all greatly appreciated it.
MG
Oh, what a lovely service you created for Norman, for us. Thank you, thank you. It really couldn't have been better and so many people said so many nice things about it, and about you.
FM
Mary McCandless took over all the details of the service the moment we contacted her, and later performed a moving celebration of my husband's life. The service was spiritual, without being specifically religious. Just a beautiful send off.
LN