Events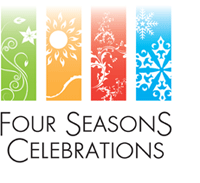 Located in the Heritage District of Central Cobourg, The Manse is a lovely Georgian home ideal for special, intimate occasions and celebrations. Inside or out, it's perfect for those who are looking for something a bit different or unique.
Inside, the ambience of the great roof and the fireplace lends beautifully to services while outside the gazebo and the gardens, provides for any gathering, formal or casual from two to twelve.
As times have changed, so have the ways in which we celebrate the most special of life's events. Weddings, baptisms, funerals and other important occasions have taken on a very different look from years ago. Many people now are looking for a more personal and customized approach to sharing important experiences to better reflect the personal views of those involved. Smaller, more intimate wedding services shared with very special family and friends are becoming more and more common.
Under the direction of Rev. Mary McCandless, The Manse in Cobourg celebrates everything.intimate weddings and elopements, baptisms, birthdays, girl getaways, bridal showers, receptions following memorials or celebrations of life and yes, even celebrations of divorce.
Rev. Mary McCandless is an Award Winning, Wedding Officiant and a Ceremony Consultant, licensed by the Province of Ontario.